Envision Yourself as a Leader
The most powerful way to deepen your practice is to become a yoga teacher. This course is designed to help you improve the quality of your life and grow a new career.  As you gain leadership and teaching skills – your ability to communicate and relate to others will transform in ways that will serve your highest intentions.  Our comprehensive ten-month program features ten weekend learning modules, peer practice and practicum.
Personal Development for the Spiritually Inclined
 Learn from successful teachers, entrepreneurs and studio owners
 Complete your training in 10 months, with flexible start dates and weekend modules
 Learn to teach Hatha and Kundalini Yoga
 Live class setting for all practicum classes - real feedback means real-world ready
 Diverse students - enhances group learning
Apply
 Limited number of applications are accepted each month
 Call 905.819.8808 or email  love@yogavision.com to reserve your spot
Pricing
 $3200 Canadian plus tax
 Payment in full is required
 No refunds will be granted 30 days or less, prior to start date of program, or thereafter.
Practice
Training includes unlimited practice at  YogaVision Studio for the duration of the program or access to podcasts.
 Minimum of 50 practice hours required to complete program
Module 1: Pranayama & Meditation
 Breath and  meditation  are key  components of a Yoga practice
 Explore and establish a  breathing practice and/or meditation  practice for yourself
 Workshop includes guided experience and research to establish your practice
Module 2: Philosophy, Styles & History of Yoga
 Gain a greater understanding  of the diversity of yoga available, the origins of modern  yoga and how history has influenced the practice and teaching
 Consider how  the history and philosophy of Yoga can influence your style of teaching
Module 3:  Yamas and Niyamas
 Explore these ancient principles & consider how each resonates with you as an individual, how it impacts  your practice, and teachings on and off your mat
Module 4:  Personal Inquiry
 This portion of the program is designed to individualize your learning, take the opportunity to explore, research and apply an area of interest (style, purpose, philosophy etc.)
 One on one meetings with a faculty member to guide your inquiry and provide feedback
Module 5: Anatomy & Asana
 Learn the basics: muscles, bones, joints and ligaments  and move beyond into  functional movement and yoga asana/posture
Explore energetic/ subtle anatomy: the ten bodies, chakras
 Practice postural analysis, in order to better meet the individual needs of your future students
Module 6:  Sequencing
 Experiment with the order of postures in constructing classes
 Compare classical and creative sequencing of  Hatha/Vinyasa, Movement & Kundalini yoga
Module 7:  The Business of Yoga
Considering yourself as an entrepreneur
 Marketing yourself as a yoga teacher, exploring opportunities and possibilities
 Setting and realizing intentions, while  living the yoga
Optional Laughter Yoga Leader Training
 Obtain an additional qualification as a  Laughter Yoga Leader
 Understand and explore platforms for teaching laughter yoga to groups of individuals
Offering of this additional training to be determined by the number students interested
 Note that this training will mean one  additional weekend
Class Schedule
October 28th  & 29th , 2017
November 18th  & 19th , 2017
December 9th  & 10th, 2017
January 20th  & 21st , 2018
February 24th  & 25th, 2018
March 24th  & 25th , 2018
April 21st  & 22nd , 2018
May 26th  & 27th , 2018
June 16rd  & 17th , 2018
Meet our New Grads
Salimah Kassim-Lakha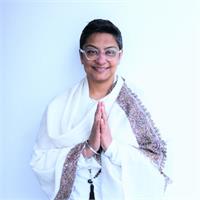 Modern day Yogi and Yoga Therapist, Salimah has travelled internationally using the technology of Yoga to lead, heal, teach and transform. YogaVision Centre Director, Yogapalooza, CBC's Yoga Expert, prone to giggling fits, and big ideas, always in love, permanently grateful, hoping for the best and expecting just that, new world explorer and technology junkie.
Rachelle Gura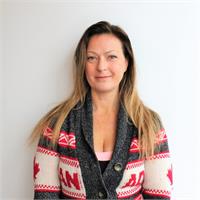 The most overheard phrase after Rachelle's class "I feel amazing!" Come to a class and find out why.
Leaving her corporate management career in 2005 to teach yoga and pilates full time, was a lifesaving shift and proved dreams become goals and are achievable. In her pursuit to help people free their mind and body, one certification quickly lead to another including; 200RYT, Yoga for Runners, NLP, Life Coaching, Pilates MAT and Yoga Tune Up® Therapy. Her unique flavour of teaching was recognized by Lululemon becoming a Brand Ambassador for their Mississauga location in 2010.
Today her overarching focus is biomechanics. As a yoga teacher anatomy is important but what creates balance in the body is the knowledge of how all the pieces move together and affect each other. Let's nourish our muscles just as much as we work them to reduce risk of injury and maintain movement and independence well into our twilight years.